RANK:

#5

Treatment Rating:
78.4 / 100
Patients Treated (est.):
10,000 - 20,000
Success Rate*:
68%
Rank Change:
0
MSRP:
$110.00
Website:
Visit Site
Active Ingredient
Ascorbic acid, Resveratrol
Means of Remedy
Cellular Growth and Renewal
What is Cellex-C?
Cellex-C Advanced C Serum is an aqueous, topical ascorbic acid solution formulated to improve skin health, and reduce the visible signs of aging in a time frame of six to eight weeks. It has also been reported to help reduce skin imperfections such as stretch marks.
Ingredients
The active ingedients of Cellex C are:

Cellex-C Ingredients
Free-form and hydrolyzed ascorbic acid
Ascorbic acid is a form of vitamin C. It has powerful antioxidant properties.

Ergothioneine
This is a naturally occurring amino acid. Currently, there is limited information on the effects of ergothioneine on the human body; however, it is often a part of the average person's diet.

Resveratrol
This is an organic compound produced by plants in response to injury, bacterial infection, or fungal infection. It has strong antimicrobial properties, though there is insufficient evidence as to its effects in humans. It is commonly ingested by people when eating grapes, blueberries, or raspberries.

Instructions for Use
For best results, the manufacturers recommend cleaning the target area prior to application. If Cellex-C is going to be applied on the face, toner may be applied as well. Use the dropper to squeeze four to five drops into the palm of the hand. Use two fingers to gently massage the formulation onto the skin. Once absorbed by the skin, apply Cellex-C's Skin Hydration Complex or Hydra 5 B-Complex in the same manner. Apply once per day, either in the morning, or at night.
Outstanding Features
Cellex-C is designed to combat the visible effects of aging, and to improve health of the skin region to which it is applied. It is formulated to improve texture and firmness of the dermis. Cellex-C allows the body to absorb more vitamin C topically than can be absorbed orally. It also reportedly helps fade scar tissue despite not having been intended to do so.
Product Description
Cellex-C Advanced-C Serum comes in a brown, 30 ml bottle, capped with a medicine dropper. It has a white label with black and red print. The bottle is packaged in a white cardboard box with the image of the bottle printed on.
Cost of Treatment
Each bottle of Cellex-C Advanced-C serum costs $78.99. The product site lists no available bundle packages.
Contraindications
The product website mentions that Cellex-C is not for sensitive skin.
Side Effects
The manufacturer lists no side effects.
Warranties and Returns
Cellex-C's webpage shows no warranties; however, third-party sites such as Amazon offer customers replacement bottles should shipments be unsatisfactory.
Customer Satisfaction*
Cellex-C has mostly positive reviews, with an Amazon customer rating of 4.5 stars. 74% of customers rated the Cellex-C at five stars. 6% of customers rated it as a four-star product. 2% rated it at three stars. 17% of consumers left negative reports. Positive reviews claim that Cellex-C improves skin quality within a month, and that this specific formulation is among the most effective of its line. Negative reviews claim no visible change within the same time period. There is also a large number of reviews — both positive and negative — that mentions problems with shipping, where expired samples are received by consumers.
*Individual results may vary
Manufacturer Information
Cellex-C Advanced-C Serum is manufactured by Cellex-C International. The company has been manufacturing the product since 1991.
Website
For more information, visit www.cellex-c.com
The Bottom Line
Cellex-C can be considered more of a vitamin supplement rather than a product that specifically treats stretch marks or other types of scarring. Vitamin C/Ascorbic Acid is used in most skin lightening products but this alone is not enough to minimize skin damage caused by scarring. Cellex-C's webpage shows that only 31.6% of clinical trials report reduced discoloration of the skin, and it is unmentioned whether this was on scar tissue or some other form of skin imperfection. If you intend to treat stretch marks, it would be better to think of Cellex-C as an optional addition to any existing treatment you are already using rather than as a singular product capable of solving the problem for you on its own.
Visit Official Site >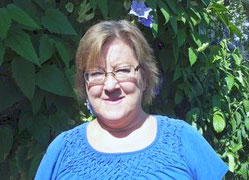 The analysis of this product was prepared, in part, by Pat B.
Pat holds a PhD in Natural Health and has been a Registered Nurse for 35 years.Certifications: American Herbalist's Guild, Registered Herbalist, Awarded: 2012. Licenses: Registered Nurse, State of New York, Awarded: 2011. Registered Nurse, State of Florida, Awarded: 1975
*Based on aggregated reviews. Not a scientific study of success rate
User Reviews
Disclaimer: Individual results may vary. The text on this website is for informational purposes only and should not be used in substitute for the advice of a physician or other medical professional. All statements, opinions, and information on this website have not been evaluated by the Food and Drug Administration.