RANK:

#6

Treatment Rating:
70.5 / 100
Patients Treated (est.):
10,000 - 20,000
Success Rate*:
89.2%
Rank Change:
0
MSRP:
$73.31
Website:
Visit Site
Active Ingredient
Cepalin
Means of Remedy
Cellular Growth and Renewal
What is TriLASTIN?
TriLASTIN is a topical stretch mark treatment that has been available on the market for over 10 years. The product works by stimulating production of collagen and elastin fibers to repair visible damage and scarring associated with stretch marks. Previous formulations of the product have been clinically tested, and have shown positive results. As of this review, the current formulation has not yet been subjected to clinical trials.
Ingredients
TriLASTIN is a water-based cream containing both organic and synthetic compounds. The mixture has a host of active ingredients including collagen and elastin. Additionally, it contains vitamins B3, B5, B6, C, and E to nourish skin in the area it is applied. TriLASTIN also lists the following ingredients in its formulation: butylenes glycol, glycerol, benzyl ether myristate, behenyl alcohol, capric triglyceride, ethylhexyl palmitate, glyceryl stearate, cyclopentasiloxane, octyldodecanol, cyclohexasiloxane, polyglyceryl-3 methylglucose, distearate, retinyl palmitate, tocopheryl acetate, chlorella vulgaris extract, serenoa, serrulata fruit extract, hydrolized soy protein, corn kernel extract, hydrolyzed caesalpinia spinosa gum, caesalpinia spinosa gum, calcium pantothenate, maltodextrin, niacinamide, pyridoxine hcl, silica, sodium ascorbyl phosphate, sodium starch octenylsuccinate, butylated hydroxytoluene, beeswax, tetrahexyldecyl ascorbate, polyacrylamide, disodium ethylene dicocamide peg-15 disulfate, glyceryl stearate citrate, polymethyl methacrylate, dimethicone, c13-14 isoparaffin, pentylene glycol, laureth-7, alcohol, disodium edta, xanthan gum, caprylyl glycol, chlorphenesin, and phenoxyethanol.
Instructions for Use
To effectively use TriLASTIN, first wash hands, and the treatment area with water. Once the area is clean, the makers of TriLASTIN recommend application of a sufficient amount of their
Hydro-Thermal Accelerator*. Apply a small amount of TriLASTIN stretch mark cream on the target area and use circular rubbing motions to achieve best results. This is to be done twice a day; once in the morning, and once at night.
*Hydro-Thermal Accelerator is an optional product.
Outstanding Features
TriLASTIN has a fast-acting formula that is said to reduce visible stretch marks in as little as three weeks. Its content of collagen and elastin – which make up the bulk of the connective tissue in the dermis – contributes to this effect, increasing elasticity and strength of skin. The water-based formulation means that the product does not feel greasy or oily to the touch.
Product Description
TriLASTIN comes in a white squeeze tube with black and yellow-orange print. It may be purchased with the Hydro-Thermal Accelerator, which is also packaged in a similar fashion. Each squeeze tube of TriLASTIN contains 5.5 ounces of cream.
Cost of Treatment
Each bottle of TriLASTIN costs $79.00. If purchased with the Hydro-Thermal Accelerator (SRP $19), both products total only $89.00. An auto-replenishment service is offered on TriLASTIN's home page, allowing consumers to receive a continuous supply of the product at a discounted price. Domestic deliveries have a $6.95 shipping fee, and deliveries worth over $90.00 have no shipping charge for US orders.
Contraindications
The manufacturers do not list any specific contraindications; however, like many cosmetic products, TriLASTIN contains butylene glycol. This is a common alcohol used in skin ointments and other similar products, and may irritate sensitive skin. It contains soy and corn, which may trigger allergies in some people. TriLASTIN contains butylated hydroxytoluene, which, while FDA approved, is a synthetic preservative that has been controversial amongst health enthusiasts.
Side Effects
The manufacturers of TriLASTIN do not list any side effects.
Warranties and Returns
TriLASTIN's customer care offers refunds or exchanges should consumers not be 100% satisfied with the product.
Customer Satisfaction*
TriLASTIN is rated 3.5 stars on Amazon, with 39% of consumers rating it as a five-star product, 10% rating it as a four star product, 17% rating it as a three-star product, and 34% rating it at below three stars. Positive reviews claim the product to work as advertised, or to only work if used with the Hydro-Thermal Accelerator. Negative reviews claim it is not effective in treating older stretch mark scarring. Some claim TriLASTIN did not have any effect whatsoever over long-term continued use.
*Individual results may vary
Manufacturer Information
TriLASTIN is manufactured by EC Research; based in Pennsylvania, USA
Website
For more information on TriLASTIN by EC Research, go to www.trilastin.com
The Bottom Line
TriLASTIN makes a very bold claim of significantly reducing the visibility of stretch marks in as little as three weeks. That time frame is significantly shorter than what most other products on the market offer, with a price marginally lower than other topical stretch mark treatments. So does it deliver?
TriLASTIN's name has been on the market for a long time, and that grants some support to their claim. Its previous formulations have also been clinically tested by third party organizations to be effective.
The TriLASTIN website is a great shopping site but is quite difficult to navigate when looking for the important information like active ingredients and possible side effects.
As for its efficacy, a majority of its user claims that while TriLASTIN may work to a degree, it is only more effective when used in combination with the Hydro-Thermal Accelerator.
TriLASTIN is a product backed by years of research and excellent marketing, but the overall user experience is not as good as the hype surrounding it. There are other products on the market that can be more cost effective when treating stretch marks.
Visit Official Site >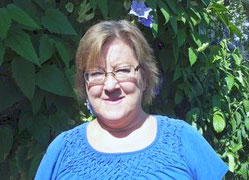 The analysis of this product was prepared, in part, by Pat B.
Pat holds a PhD in Natural Health and has been a Registered Nurse for 35 years.Certifications: American Herbalist's Guild, Registered Herbalist, Awarded: 2012. Licenses: Registered Nurse, State of New York, Awarded: 2011. Registered Nurse, State of Florida, Awarded: 1975
*Based on aggregated reviews. Not a scientific study of success rate
User Reviews
Disclaimer: Individual results may vary. The text on this website is for informational purposes only and should not be used in substitute for the advice of a physician or other medical professional. All statements, opinions, and information on this website have not been evaluated by the Food and Drug Administration.