Skinception

RANK:

#4

Treatment Rating:
80.1 / 100
Patients Treated (est.):
10,000 - 20,000
Success Rate*:
71.1%
Rank Change:
0
MSRP:
$69.95
Website:
Visit Site
Active Ingredient:
Regestril™
Means of Size Reduction
Darutoside™
Customer Rating:
What is Skinception?
Skinception Intensive Stretch Mark Therapy is a stretch mark cream formulated to stimulate collagen and elastin production in the skin, reducing the appearance of stretch marks, and strengthening the dermis. It shares the same brand name with several other beauty & health care products by its manufacturer; Leading Edge Health. Skinception has yet to be evaluated by the Food and Drug Administration to date.
Ingredients
Skinception's formula consists of ingredients manufactured by Sederma and SILAB. The active ingredients as follows:
skinception Ingredients
Regestril
This is a combination of lima bean extract, the glycoside rutin, and two different peptides. It is designed to inhibit factors that cause skin degradation, and aid in skin repair.

Darutoside
This is a combination of centella extract and St. Paul's wort extract. This ingredient is reputed to have healing and anti-inflammatory properties.

PRO-SVELTYL
This is the extract of Indian lotus leaves, combined with water and butylene glycol. It is normally used in slimming products, but it is included in Skinception's formulation for its lipolytic properties, which help the product deal with cellulite.
PRO-COLL-ONE+
This ingredient is more commonly known as hydrolyzed soy fiber. It is often used in wrinkle treatments because of its type I collagen content.

Other ingredients are: West Indian lemon grass oil, orange peel oil, grapefruit peel oil, allantoin, stearyl alcohol, isopropyl palmitate, sodium lactate, panthenol, palmitoyl tetrapeptide-7, caprylic capric triglycerides, palmitoyl oligopeptide, and beta glucan.
Instructions for Use
Ensure that the target area is clean. Apply a sufficient amount of Skinception to the desired area twice a day. To ensure best results, gently massage Skinception until the formulation has been absorbed by the skin.
Outstanding Features
Skinception's four primary active ingredients have been clinically tested by a private group. Formulations of 2% Regestril have been shown to reduce stretch mark depth by as much as 72.5% in 60 days. Darutoside has also been shown to reduce stretch marks by 52% in at least 2 weeks' time.
Product Description
Skinception comes in the form of a cream contained in a white jar with a silver/gray cap. Each jar holds four ounces of cream, meant to last one month. The jar comes packaged in a white cardboard box with red trim at the bottom.
Cost of Treatment
Each individual jar of Skinception Intensive Stretch Mark Therapy costs $69.95. Bundle packages are available on the company page for $154.95 per 3-jar package, $289.95 per 6-jar package, or $399.95 per 9-jar package.
Contraindications
The manufacturing company lists no contraindications, but includes a disclaimer that the product is not intended to diagnose, cure, or prevent any form of disease. Also of note, Skinception includes hydrolyzed soy fiber, which may trigger allergies in some individuals.
Side Effects
The manufacturers do not list any specific side effects, though several customer reviews have reported skin irritation. Also of note, isopropyl palmitate is considered by studies to be a good thickening agent and lubricant, but it may not be recommended for acne-prone skin as it can clog pores
Warranties and Returns
Skinception Intensive Stretch Mark Therapy comes with a 90-day money back guarantee minus shipping and handling fees in the event that customers are unsatisfied with the product..
Customer Satisfaction
Skinception has an Amazon customer rating of four stars. 40% of consumers rate Skinception as a 5-star treatment for stretch marks, 15% rate it as a 4-star product, and 8% rate it as a 3-star product. 37% of users rate Skinception below three stars. Positive reviews claim the treatment works as or better than advertised, reducing visible stretch marks within two months. Some reviews claim that the product makes stretch marks fade, but will not completely make them "disappear," as mentioned on the company website. Negative reviews claimed that the product did nothing in terms of treating stretch marks. Other complaints include product quality (residue, uneven application), skin irritation, worsening of stretch marks, and poor customer service, particularly with regards to the money back guarantee.
*Individual results may vary
Manufacturer Information
Skinception is manufactured by Leading Edge Marketing Inc.
Website
For more information on Skinception by Leading Edge Marketing Inc., go to www.Skinception.com
The Bottom Line
As a product, Skinception is comparatively low-cost to similar products on the market. Its manufacturers' two-month guarantee is longer than that of competing treatments giving the notion that it could be slower acting, but depending on the stance of the consumer, that may not necessarily be a bad thing. Research on the product also shows that besides the risk of soy allergies and unlikely (but still possible) irritation caused by alcohols, the ingredients are safe.
On the other hand, there have been many unsatisfied customers. The cream can sometimes leave a powdery residue on skin after use, and has been reported on at least several occasions to worsen the condition of stretch marks. The common denominator among complaints is that the consumers were treating older scars.
While the individual ingredients of Skinception have been proven to be useful in treating specific factors with regards to stretch marks and scarring, the formulation as a whole currently has no successful clinical trials and studies to back the product's claims. This can be considered as a "buy-at-your-own-risk" product.
Visit Official Site >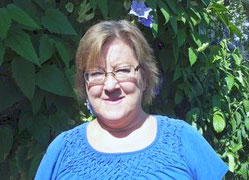 The analysis of this product was prepared, in part, by Pat B.
Pat holds a PhD in Natural Health and has been a Registered Nurse for 35 years.Certifications: American Herbalist's Guild, Registered Herbalist, Awarded: 2012. Licenses: Registered Nurse, State of New York, Awarded: 2011. Registered Nurse, State of Florida, Awarded: 1975
*Based on aggregated reviews. Not a scientific study of success rate
User Reviews
Disclaimer: Individual results may vary. The text on this website is for informational purposes only and should not be used in substitute for the advice of a physician or other medical professional. All statements, opinions, and information on this website have not been evaluated by the Food and Drug Administration.